Green Day's American Idiot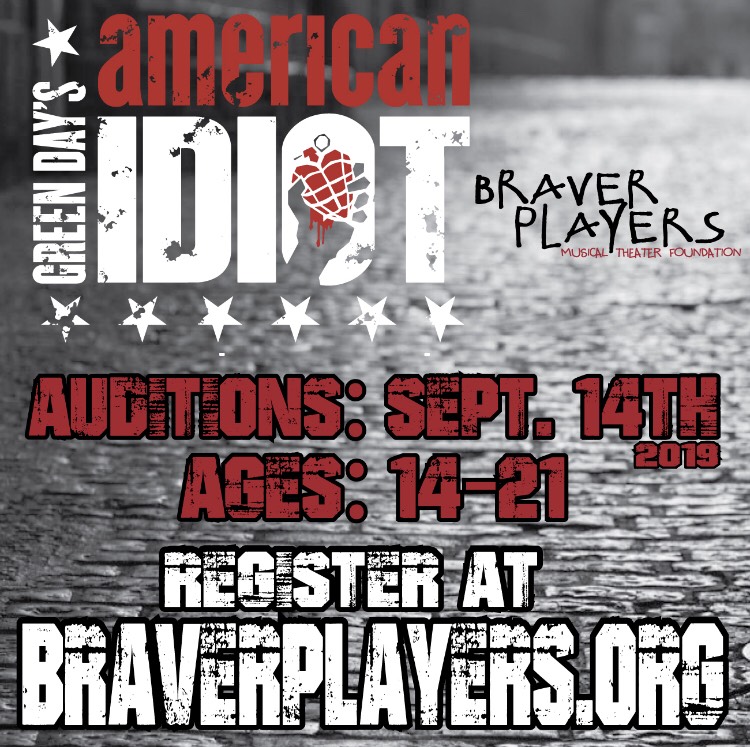 Ages: 14-21
Rate:
750.00 includes t shirt and instruction
Auditions for musicians and actors:
Saturday, September 15th from 9-3
Tech week & performances:
The Huntington Beach Library Theater January 13-19
Rehearsal Information:
Wednesday nights 6:30pm-9:00pm
Saturday's 9am-1pm
Mondays select groups TBD
Full tuition $750.00 or 2 payments of $375 Click here to pay
The Addams Family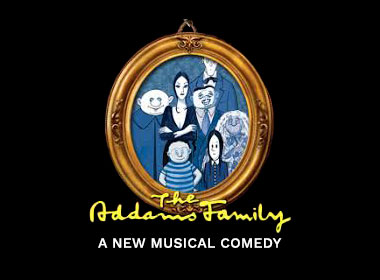 Ages: 11-14
Audition Information:
Please bring Headshot or Picture/Resume Prepare a 16-32 bar song from a musical. Bring jazz shoes for the dance portion.
Starts Tuesday, August 20th 6-9 p.m.
Students should prepare a 30-60 second song.
Location: Braver Players Studio
151 Kalmus Unit H9(off of Redhill)
Costa Mesa, CA 92626
Tuition includes the following:
Director
Musical Director
Choreographer
Cast Party
Cast T Shirt
Rehearsal Information:
Tuesday-Thursday at BP Studio 6:00-8:30
Tech week & performances:
October 21-24 4:30-9:30 Huntington Beach Library Theater
Performances:
October 25-27 @ Huntington Beach Library Theater
Payment Options
Full tuition $750.00 or 2 payments of $375 Click here to pay