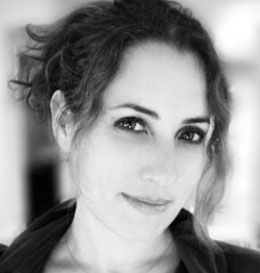 Chelsea Braverman
Director
---
Chelsea directed her first show, "Annie", at the age of 7 in her second grade classroom. She cast the show, told everyone where to stand, and made herself the lead role. Thirty two years later, she is doing the same thing.
Growing up with a community theater background she discovered her love of teaching combined with theater during college where she received a Bachelors in Education from Syracuse University and a drama minor. She then went on to receive a Masters of Education from Columbia Teacher's College in New York. Chelsea dove into teaching and started a drama program for kids at the middle school in New York. She was then recruited to start a drama program in Chicago where she wrote curriculum for pre K-eighth grade in addition to teaching. During this time she started directing major productions for middle schoolers as part of an afterschool program.
Chelsea then moved to California and directed major productions through outside organizations before starting her own company, Braver Players Theater Company. Directing credits include "Bye Bye Birdie," "Grease," "Sound of Music," "Annie," "Fiddler on the Roof," "Little Shop of Horrors," "Romeo and Juliet, " "Footloose," "Hairspray, " and "Guys and Dolls." Chelsea's favorite part of theater is the look on the actors' faces when they know they have become their character. Chelsea lives in Newport Beach with her husband and two kids.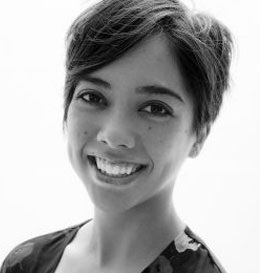 Irene Kleinbauer
Choreographer
---
Originally from Santa Maria, CA, Irene Kleinbauer has trained in ballet, modern, jazz, hip-hop, tap, and many ethnic dance styles. At age 8, her first teaching experience was directing her neighborhood friends in dances performed in front of her house for all their parents. Irene continued through college with dance, earning a B.F.A. in Dance from CSU Long Beach. She has been involved in many productions with the CSULB Department of Dance as a performer and soundboard operator. She has also studied at Northwest Dance Project, Ballet Hispanico, Colorado Ballet, and Kirov Academy in Washington D.C.
Irene has been privileged to work with artists, such as Laura Karlin, Gerald Casel, Lorin Johnson, Andrew Vaca, Keith Johnson, and Michael Blake. Many of Irene's performance, choreographic, and teaching opportunities have been provided at Dellos Dance Studios, Ballet Hispanico, Allan Hancock College, and Nipomo High School. She received the honors of being 1st and 2nd place recipient of the Santa Maria Arts Council Award in 2006 and 2008, respectively, as well as the 1st place recipient of the Santa Barbara Ballet Competition in 2006. She currently teaches dance classes and barre fitness and performs as a company member with Invertigo Dance Theatre. Irene is so inspired, honored and excited to be working with Braver Players Theater Company!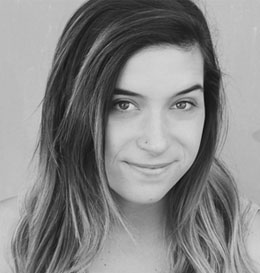 Jenna Solkow
Choreographer and Dance Instructor
---
Jenna Solkow has been training in Ballet, Jazz, Contemporary, Modern, and Hip Hop since she was 9 years old. In high school, she danced competitively with Focus Dance Center and performed in many different cities around Southern California. She made her choreography debut at the age of 14, when she created her first dance piece for her high schools Dance Showcase. She has been in love with choreography ever since.
Now in college, Jenna is continuing to pursue a dance career. She attended Orange Coast College where she became involved in the dance program and earned an Associates Degree in Dance. In the Fall of 2017 she will be continuing her education at California State University, Long Beach where she will graduate with a Bachelors degree in dance.
Jenna has been with Braver Players for a year, working mostly with the junior actors. She has choreographed 3 productions; Beauty and the Beast, Annie Jr, and Showstoppers 3. She also assisted in the choreography of the teen productions of Chicago and Shrek: The Musical. She is excited for her future choreographic endeavors with with Braver Players theatre company.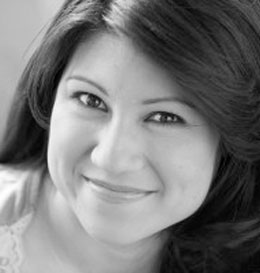 Pamela Emans
Teacher/Stage Manager
---
Pamela Emans has worked in many aspects of theatre on the stage as an actress, as well as behind the scenes: in costume, make-up, house managing, and stage managing for various productions in Los Angeles. Pamela is a graduate with honors from California State University, Fullerton where she earned her degree in Theatre Arts. At the age of 11, Pamela first fell in love with theatre when she was given the opportunity to play a skunk in The Magic Flute-through a company, much like Braver Players that came to her elementary school. Pamela enjoys working with and being around children. Pamela strives to inspire a love and respect for theatre in children as she was inspired.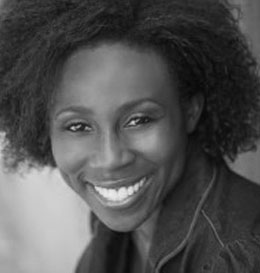 Emily Mitchell
Vocal Director
---
Emily Mitchell Lindbeck is thrilled to join the Braver Players production team as vocal director for "Les Miserables". This show holds a special place in heart, as it was her inspiration to get involved in theatre many years ago. She holds and an MFA degree in Musical Theatre from San Diego State University, and is grateful to have had an adventurous performance career, which has included Films, European Tours, Cruise Ships, Regional Productions and the Broadway Stage.
As an educator, Emily has taught Voice, Acting and Movement at San Diego State University, Crafton Hills University, The Arts and Learning Conservatory, The Acting Academy for Kids and The Orange County School of the Arts. She has also directed various productions in Schools throughout Orange and Los Angeles County. She is extremely proud of these amazing students, and wishes them great success in their future endeavors. Many thanks to her wonderful husband for his continued love and support!
---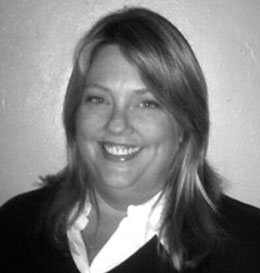 Seana Brief
Music Director
---
Seana is thrilled from vocal cords to twinkle toes to be a part of the Braver Players family. She has had the pleasure of working with this talented group for over four years, beginning with the Kaiser Elementary production of The Little Mermaid. In addition to being a part of many Braver Player productions such as Mulan, Peter Pan, Sleeping Beauty, and Jungle Book, she is also the lead singer in local Orange County band Loose Change, and has performed in numerous OC musicals and productions.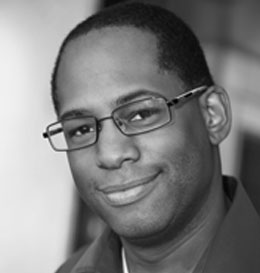 Nathaniel Brown
Musical Director
---
Nathaniel has been directing musical theatre for the past 17 years. Some of his favorite projects have been WOZ national tour, Broadway Memories concert featuring Sutton Foster, Adam Pascal, and Kerri Butler, Broadway Wishes concert Featuring Laura Osnes and Norm Lewis. His first love will always be working in children's theatre and is so excited to be working on Braver Players production of Shrek.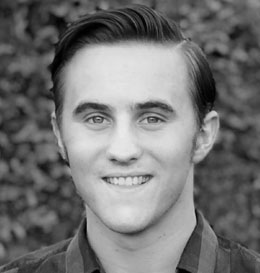 Race Chambers
Choreographer
---
Race grew up playing baseball, and was first introduced to musical theater in third grade. From then on he continued dividing his time between the two, until finally in his junior year of high school, he decided to put all his efforts into musical theater. At 18 years old, he is currently participating in an opera, while also acting and choreographing for Braver Players, and he is looking forward to improving on his musical theater skill and continuing to expand his horizons!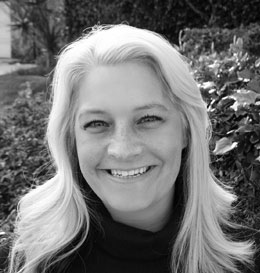 Rachel Harkavy
Stage Manager/Director
---
Rachel has produced, directed, stage managed, costumed or propped musical theater shows all over Orange County for the last ten years. Her favorite shows include, Les Miserables, Beauty and the Beast, and Aladdin. Rachel studied drama in college and put aside her aspirations to become a mom, her greatest pleasure! Now, Rachel enjoys working for Braver Players directing youth groups at different elementary schools around Orange County and especially working with the Braver Players who hold a very special place in her heart.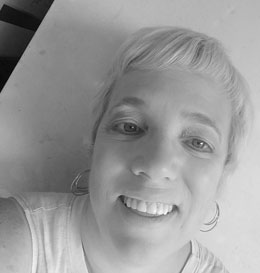 Alexandra Jacobs
Props & Sets
---
Alex's theatrical experience began in grade school when she started writing, directing and performing in her own productions. Alex has an M.A. in Communications from Cal State Fullerton and loves to write. As a backstage veteran of several youth productions, Alex enjoys her role as "Prop Mama," supporting the troupe with "the best sets and props this side of Broadway!"
---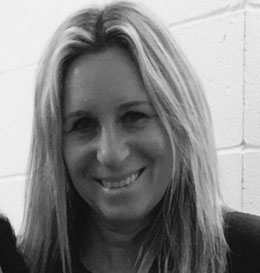 Anne Solkow
Costumer
---
As a long time enthusiast of all things theatrical and #1 fan of Braver Players Theater Company, Anne has been able to bring these passions alive with her work as costumer for a diversity of shows that go from the gutters of 18th century France to the nightclubs of pre-war Berlin to the fairytale world of ogres and princesses. Love and gratitude to Chelsea for her friendship, talent and courage.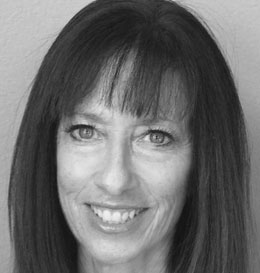 Abby Christensen
Theater Staff
---
Abby Christensen has been part of Braver Players Musical Theater Foundation since its inception. Watching the students develop their passion and talents has been a privilege for her. Abby's role is behind the scenes. She manages communication, ticket sales, and volunteer commitments. She enjoys putting her organizational and creative skills to work. During productions, her role shifts to front of the house; managing door sales, grams and concessions.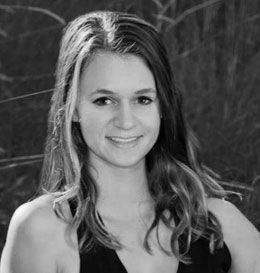 Brooke Metayer
Choreographer
---
Brooke Metayer has been training in various styles of dance since she was seven-years-old. In high school, she competed solos and group dances in regional and national dance competitions with Focus Dance Center, as well as competing with her school's pep squad and song team.
Eventually, she decided to take her dance training to the collegiate level. Now, she is in her third year at Chapman University in Orange, California, where she is pursuing a Bachelor's Degree in both dance and public relations & advertising. There, she choreographs and participates in various dance performances through both the school and on-campus clubs.
This is Brooke's first year with Braver Players. She loves choreographing musicals and plans to continue dancing and teaching for years to come.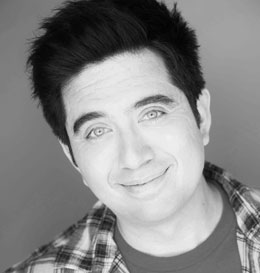 Brian Stevens
Acting Teacher
---
Brian is a proud member of the teaching staff in the Acting Conservatory at Orange County School of the Arts. There he teaches On Camera Acting as well as Voice and Diction. Previous other schools include –Cal State Dominguez Hills, Concordia University, Gary Spatz's the Playground, AA4K Studios in Irvine, The Merage JCC in Orange County, Stage Time L.A., as well as Laguna Playhouse. In addition to being a teacher and acting coach, Brian is a professional stage actor and acting teacher based in Long Beach California—as well as a proud new Dad to son Dashiell, and husband to his wife Sarah. Raised in the San Francisco Bay Area, Brian has worked on stage in regional theatres such as the American Conservatory Theatre, Theatreworks, and Berkley Repertory Theatre Company. Some notable performances were the West Coast Premiere of "Spinning Into Butter" by Rebecca Gillman; "The Miser", a collaboration between Berkley Rep and Theatre de le June Lune; "A Christmas Carol" and "The Imaginary Invalid" both at the American Conservatory Theatre in San Francisco. Brian has received a B. A. in Theatre Arts from Santa Clara University, and an M.F.A. from the American Conservatory in San Francisco, with Los Angeles training at The Groundlings and John Rosenfeld Studios in Hollywood.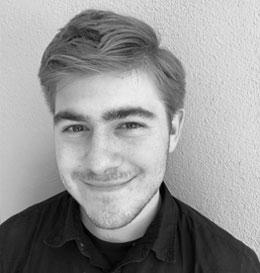 Landon Bullard
Musical Director
---
Landon Bullard grew up listening to his mom play lots of hymns and classical music on their family heirloom baby grand piano, cultivating a subconscious passion for a wide range of choral-based and intricate pieces alike. It wasn't until his teenage years that he decided to begin taking weekly piano lessons, and only in his final year of high school (after the nascence of the BP troupe) did he begin to act on stage for Chelsea. Today, Landon enjoys performing in all areas of musical theatre (though he's still working on his rather subpar dancing skills) and is especially excited for the opportunity to pass on the knowledge that he has learned while studying a subject as beautiful and fascinating as music!