Classes at the BP Studio
At Braver Players, education is our #1 goal! To that end, we offer a variety of classes for all levels of singers, dancers and actors. Here's what's on tap this spring!
All classes take place at:
Braver Players Theater Company Studio
1370 Logan Unit I
Costa Mesa, CA 92626
Musical Theater Dance Classes with Jenna Solkow
Monday: 6:00pm-7:00pm
All levels welcome – learn jazz, ballet, combos, audition techniques, and a variety of dance styles needed for on-stage performances.
Price: $20/class drop-in fee
Register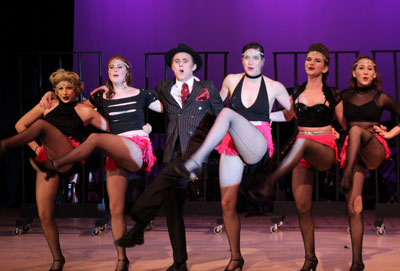 Advanced Acting 5: Only the BRAVEST Needeth Apply!
April 24th-June 5th
Wednesdays: 6:30pm-8:30pm
Scenes from the works of Arthur Miller and Tennessee Williams
Ages High school and up
Price: $400
Register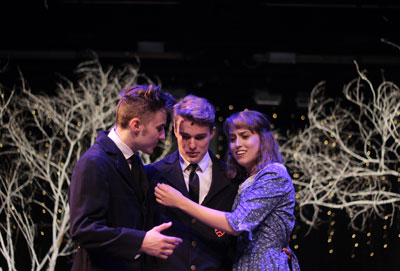 Advanced Acting 4: Only the BRAVEST Needeth Apply!
April 25 – May 30
Wednesdays: 6pm-8pm
Scenes from Shakespeare's Tragedies: Romeo & Juliet, Macbeth & Hamlet Taught by Chelsea Braverman
Ages 13 & up
Price: $250
Register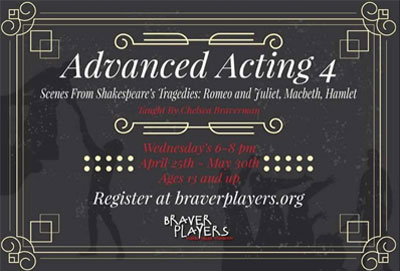 Private Lessons
Private Vocal lessons:
Price: $45 for 30 minutes, $75 for 60 minutes
Private Acting lessons:
Price: $45 for 30 minutes, $75 for 60 minutes
Register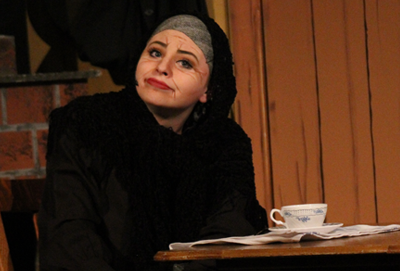 Spring Film Class
Teaches on camera acting skills and gives students the opportunity to learn production skills such as set dressing, cinematography, sound, and lights! The culmination of this class is a short film that will premiere in a professional movie theater where students will receive an IMDB credit and get to walk the red carpet at their own movie premiere.
Ages 11 and up
Starts: Mondays January 28th-April 15th
6:30-9:00 pm
Tentative Shooting schedule: March 1-3
Premieres in May
Cost: $899.00
Register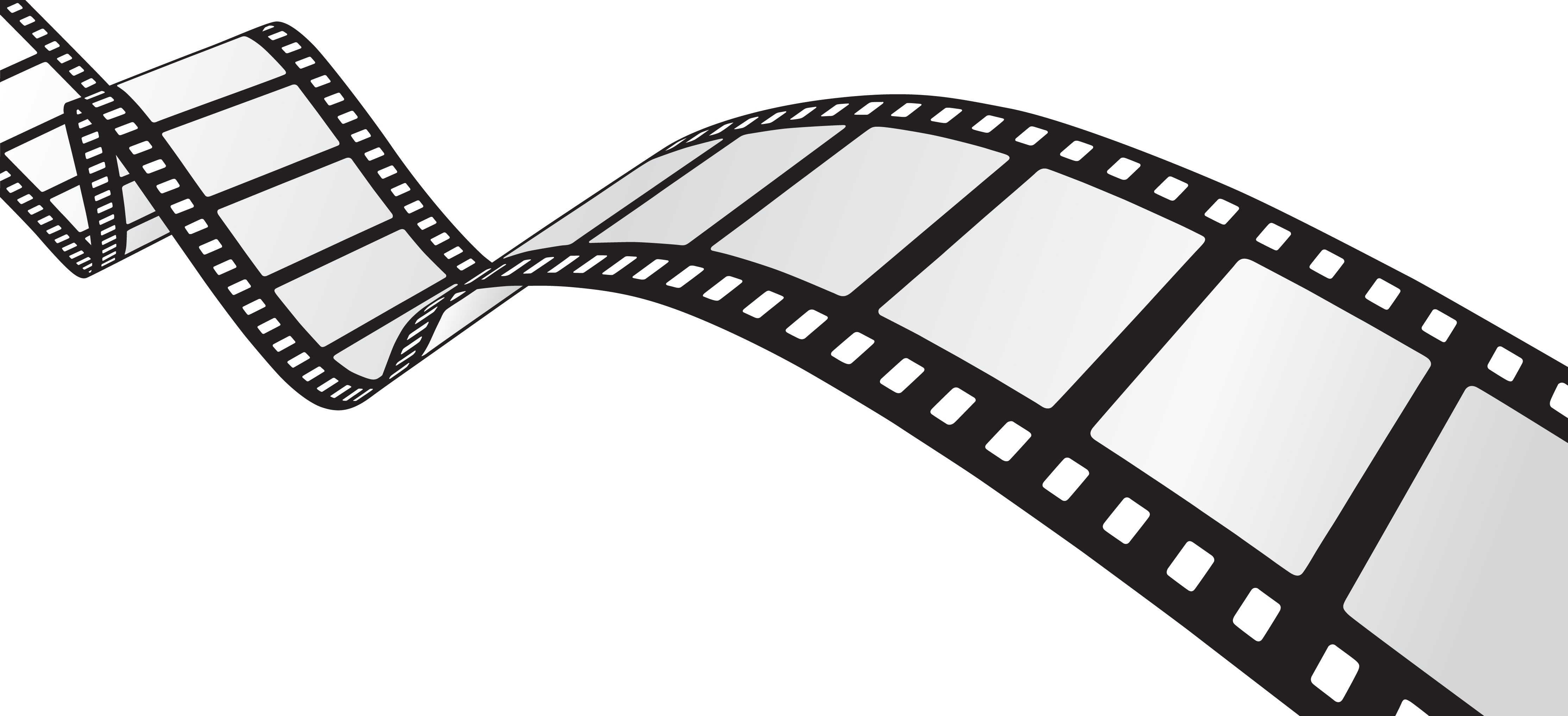 On Camera Acting Class (Kids)
for ages 9-12
Begins Saturday Sept.22nd, and runs through till Saturday December 8th
Classes are on Tuesday's from 7:10p-9:00p
This class is meant to be a fun and accelerated course on camera acting! Students will learn foundation basics -for commercials, scenes, and audition technique. The class will also partake in a short film production with a script specifically written for each actor! This ensemble based short film--will shoot outside of regular class times and give students practical and lasting experiences working their process on a student film set!
This class culminates in a Red Carpet Screening of the kids work at Triangle Cinemas in Costa Mesa! Students receive IMDB credit for this student produced short film, as well as a downloadable digital copy of the final product! Class size is limited to 14 kids. Wait-list kids will be added pending availability.
Tentative Shooting Dates for the Saturday Kids Class are:
Classes are on Saturdays from 1:10p-3:00p
Friday 10/19 - 4:30p-9:30p
Saturday - 10/20 - 9:00a - 6:00p
Sunday - 10/21 - 9:00a-3:00p
(*) Please note -the dates above are our current dates, but that film production scheduling can sometimes yield unpredictable and unforeseen conditions that force production staff to adjust and adapt their schedules to accommodate those changes. While we will absolutely endeavor to keep our schedule to the above dates, please note, should unforeseen issues arise, we ask that parents grant us that same flexibility needed to adapt said new changes.
Red Carpet Premiere Date:
Sunday 12/09 (tentatively from 10a-1p)
A BRAVER BLOCKBUSTER FILM CAMP!
August 6-10
Everyday: 9am-2pm
Braver Player's is excited to host a unique and fun change of pace -with it's very first Acting for the Camera- Film Camp! This summer, in the first week of August, students will get a crash course in film acting that will be both fun, supportive, and exciting! This week will be fast paced -and action packed! On Day One -kids will read for parts in an 14-18 page original short film. Day 2 -the show is cast and we begin rehearsing! Day 3-5 we film! The film is then edited on Saturday and screened on Sunday for Family and Friends!
This course is taught by OCSA Acting Conservatory Brian Stevens. Students registered for the course will be required to send in a self taped audition as part of their work! This is an excellent opportunity for actors interested in exploring On Camera Acting, or for students that are seasoned pros! Class size will be limited to 14 students. Sign up today!
Ages 12 and up
Price: $300.00
Register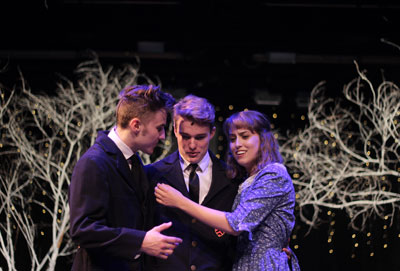 Workshops
Check back for upcoming workshops
Monologue Coaching For OCSA & College Auditions
This includes helping the student select monologues along with coaching them in delivery and performance.
Price: $60.00 for 30 minutes
Price: $100.00 for 45 minutes
Register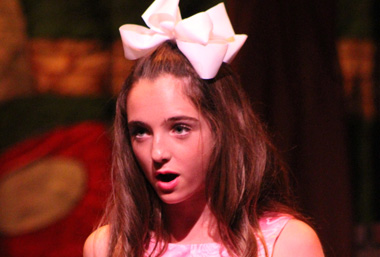 Class Policies:
Payment Policy: For your student to be officially registered, payment is due on or before the first class. A 25.00 registration fee will be due on the first day of class for students new to Braver Players. There will be no refunds for dropped classes.
Attendance: Due to the short session there will be no makeups for missed classes. Please be prompt to pick up and drop off. If your child is sick please let the studio know.
Pick Up & Drop Off: For the safety of your child/teen each student must be signed in and out and must remain inside the studio. A 10.00 fee will be charged for late pick up exceeding 10 minutes.
Lost & Stolen Items: Braver Players is not responsible for lost or stolen items. Please make sure your child is responsible for their belongings. We discourage bringing technology to class.